Venture with Impact launches VWI for Business programs
Now companies can team up with Venture with Impact to create customized programs for employee engagement and retention.
VWI for Business is a new program designed to provide solutions for companies interested in stepping up their benefits programs and offering unique retreats for their employees. Venture with Impact has developed its innovative "keep your job while volunteering abroad"- program in a business format to fit the needs of companies. The overall focus of VWI for Business is to make it viable for companies to succeed in retaining and attracting great talent and providing positive social impact with the unique assets of their employees.
Providing new and bold employee programs for companies
Many companies have retreats and benefit programs to keep employees engaged and satisfied. However, navigating different options for employee programs on the infinite list of team building events and happy hours has held companies back from implementing bold and innovative programs. This is most likely due to the amount of time and effort needed to plan and execute such programs that are often not likely to yield significant results. VWI takes employees out of their comfort zone and allows them to be inspired by new experiences abroad. In the process, they are able to develop professionally while contributing to the wider good through volunteering.
Enabling employees to develop new skills while honing expertise
VWI for Business helps companies play a leading role in addressing a wide array of social issues in a company's supply chain by using their strongest assets: their employees' skills and expertise.
For example, Venturer Rina Obi, a marketer from London working in tech, has helped an NGO which provides 3D printed prosthetics in Colombia, develop a business plan and fundraising campaigns by using her marketing skills. Rina simultaneously applied her skills to a worthy project and learned about the differences and challenges of the social sector, while immersing herself in the local culture.

Bill Williams, an attorney from New York, implemented workshops on international human rights for local non-profit organizations and high schools in Medellin. By actively identifying and consulting on their current issues, he helped create communication workshops for children at risk of abuse.
"We have identified both a need and a desire from employees to travel and give back.", says Ann Davis, Founder & CEO. "Companies participating in our programs are providing an enriching professional development experience, while at the same time making a social impact through the pro-bono projects of their employees."
VWI has recognized that contributing to the growth and success of professionals through its innovative programs abroad is a quality way to ensure companies retain and develop highly engaged and satisfied talent in order to stay competitive in the market.
In other words, VWI believes there is a strong correlation between having a clear purpose, a positive social impact, and organizational success.
A summary of VWI for Business programs
VWI for Business offers two major programs which are designed to assist companies to attract and retain employees, enable professional development, and augment their corporate social responsibility (CSR) program.
Employee Perk & Benefit Program
The Employee Perk & Benefit Program is a month long "Workation" program in which employees live abroad with a diverse group of professionals while working remotely for their employer. The employees gain new experiences by giving back through individualized pro-bono projects with the carefully sourced volunteer partners that align with the employee's industry.
Custom Company Retreats
The second program is a Custom Company Retreat which offers an innovative team building experience abroad. The retreat provides the opportunity to inspire employees and cultivate a lasting positive company culture. They start from one week and the program can be designed and structured according to the specific needs of the company.
During both programs, VWI for Business provides companies and employees with curated quality local experiences that range from wine tasting in Lisbon, or salsa dancing in Colombia, to visiting hidden gems off the beaten tourist path in Thailand.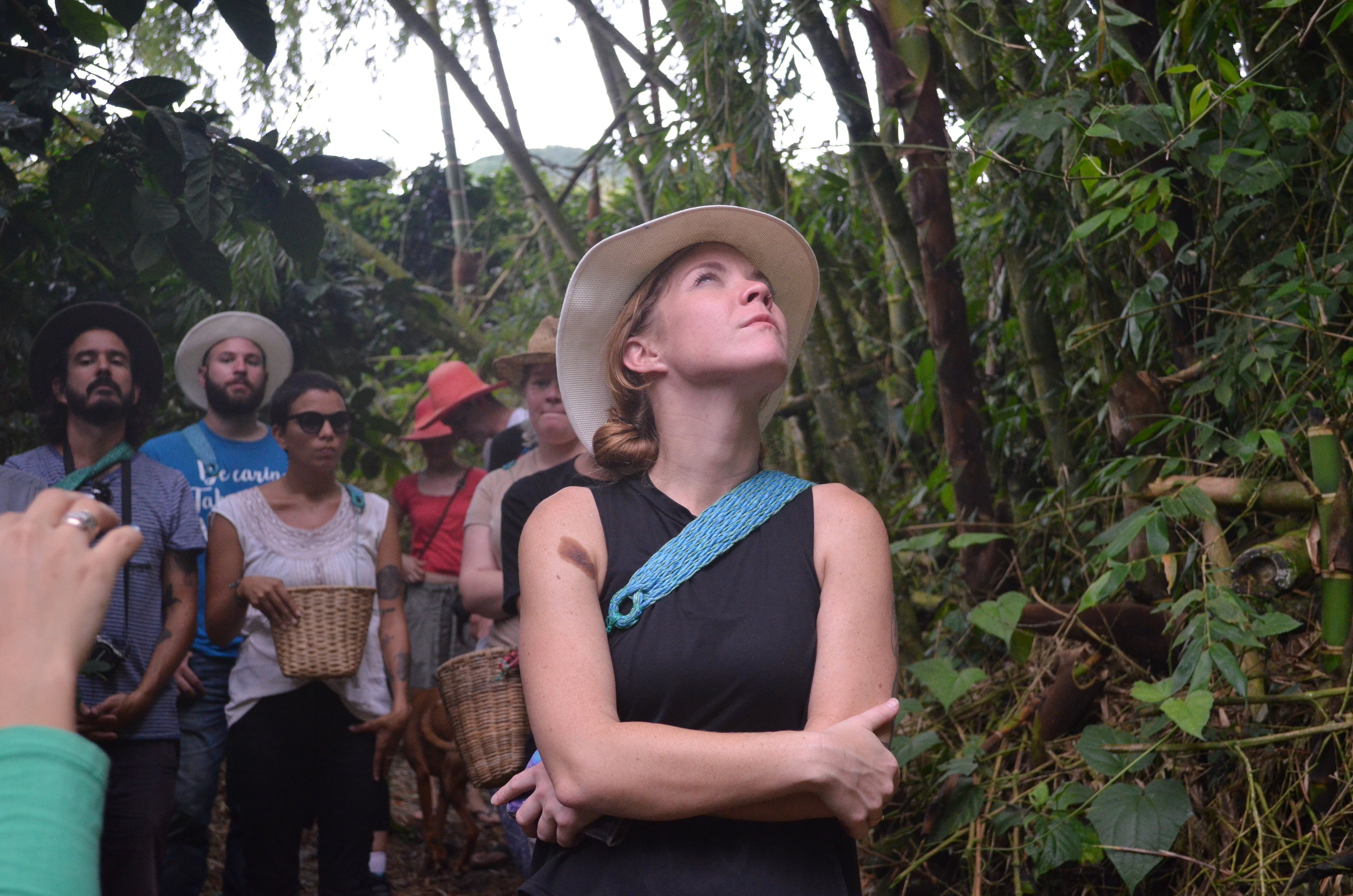 Why venture with VWI?
Venture with Impact enables professionals to efficiently work remotely for your company and make a social impact within the structure of a program fully executed by our in-country teams. VWI organizes accommodation with reliable internet, co-working space, tailored skills-based volunteer projects, and cultural immersion trips.
*We can design and customize all of the programs to your specific company needs.